Description



5" inch Utility Knife 67layer Japan Damascus Steel Kitchen Knives Ultra Sharp Knife Pakkawood






Description :    XINZUO 5 inches Damascus utility knife   
Category : Ya series
Material : 67 layers high carbon Damascus steel & 10Cr15CoMoV core.
Handle : Excellent pakka wood handle, surface polishing . Use for a long time not to distort, not faded, not shrinking, tasteless environmental protection.
Hardness : 60±2 HRC
Characteristics : sharp and durable; Super anti rust; Light energy.
Material and craft : multilayer Damascus steel10Cr15CoMoV core optical lens processing forging process.
Sharpness level : the level of cutting force: 6.0-8.0 N international standards.
Packing: gift box by hand, corrugated cardboard (shockproof, pressure defense, mouldproof)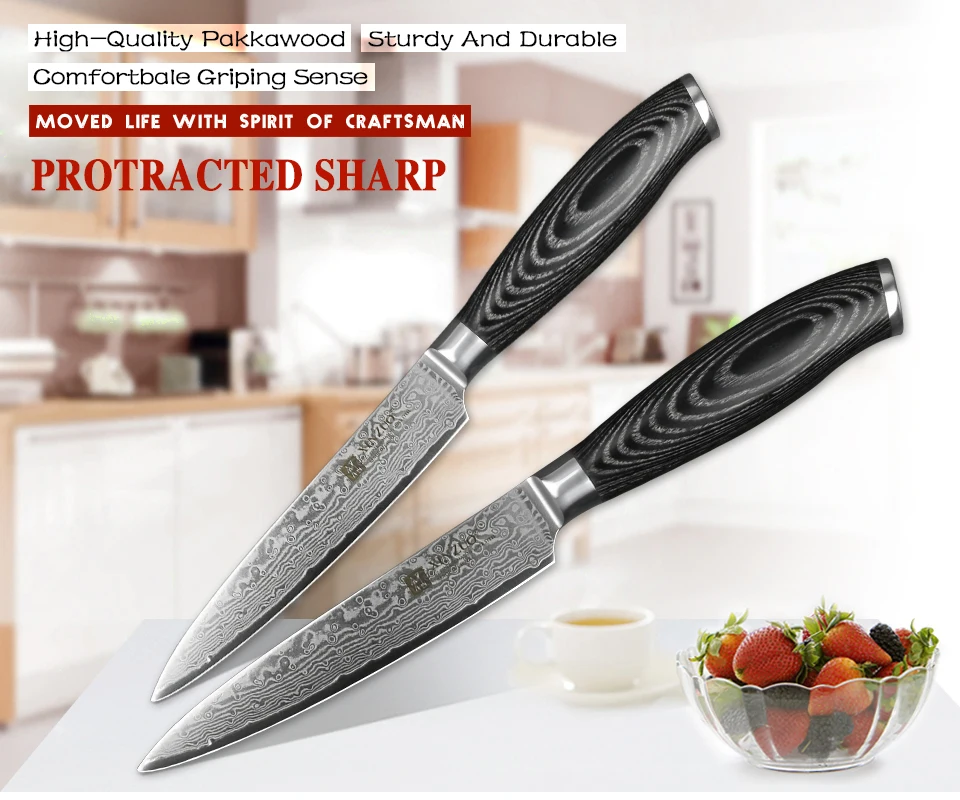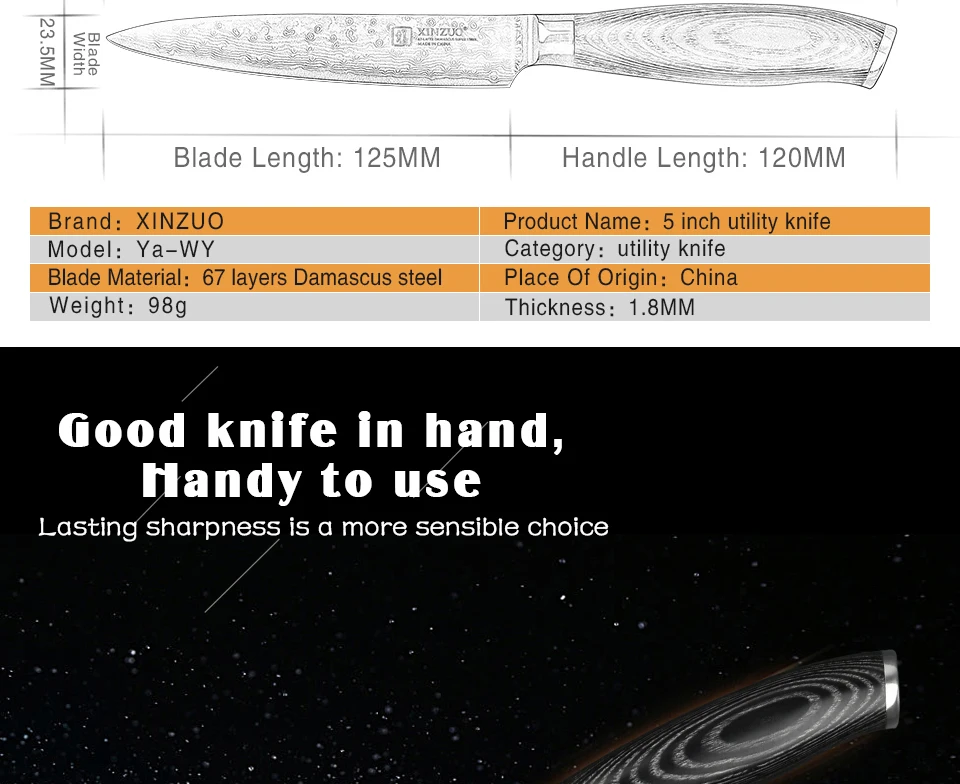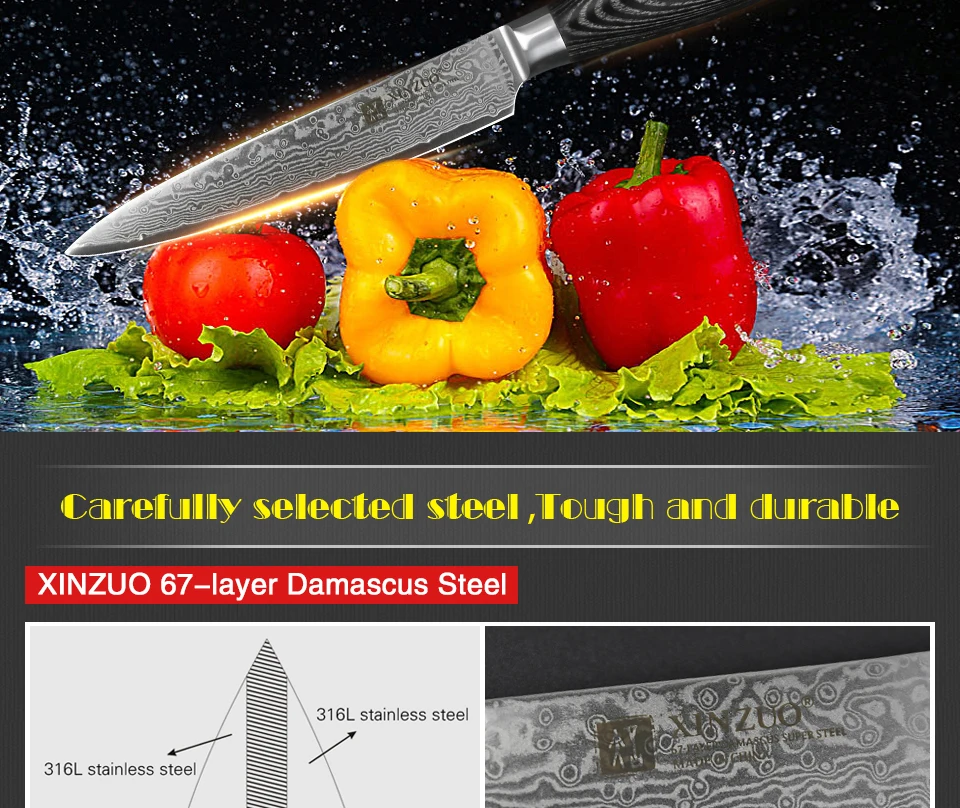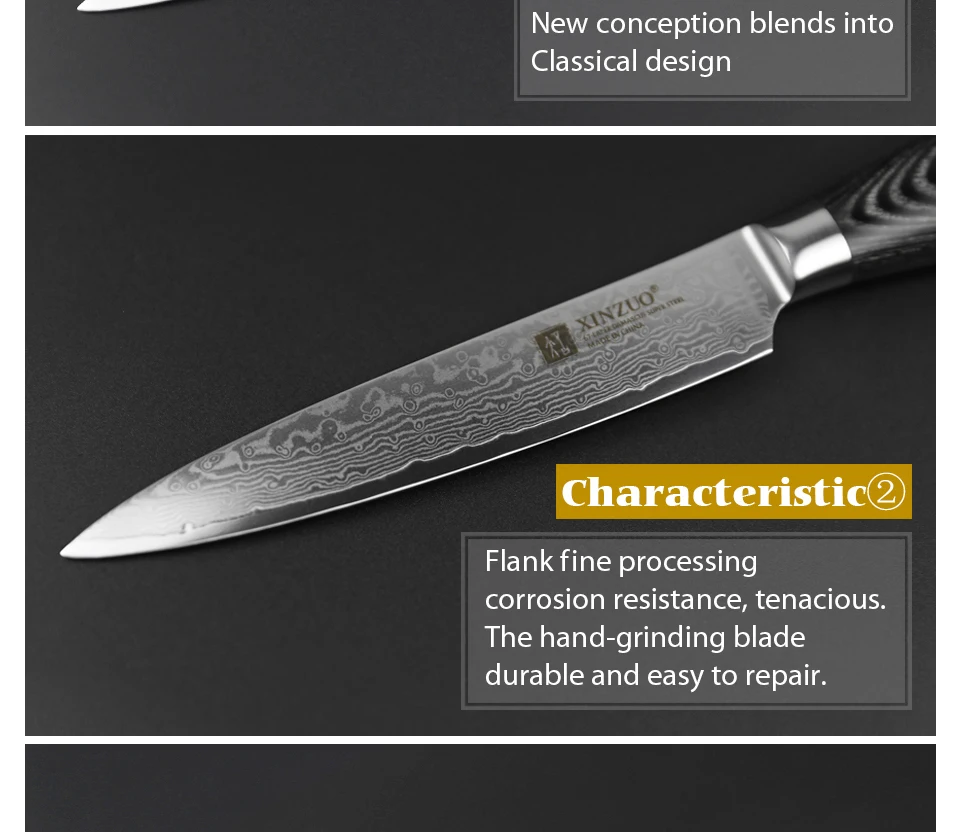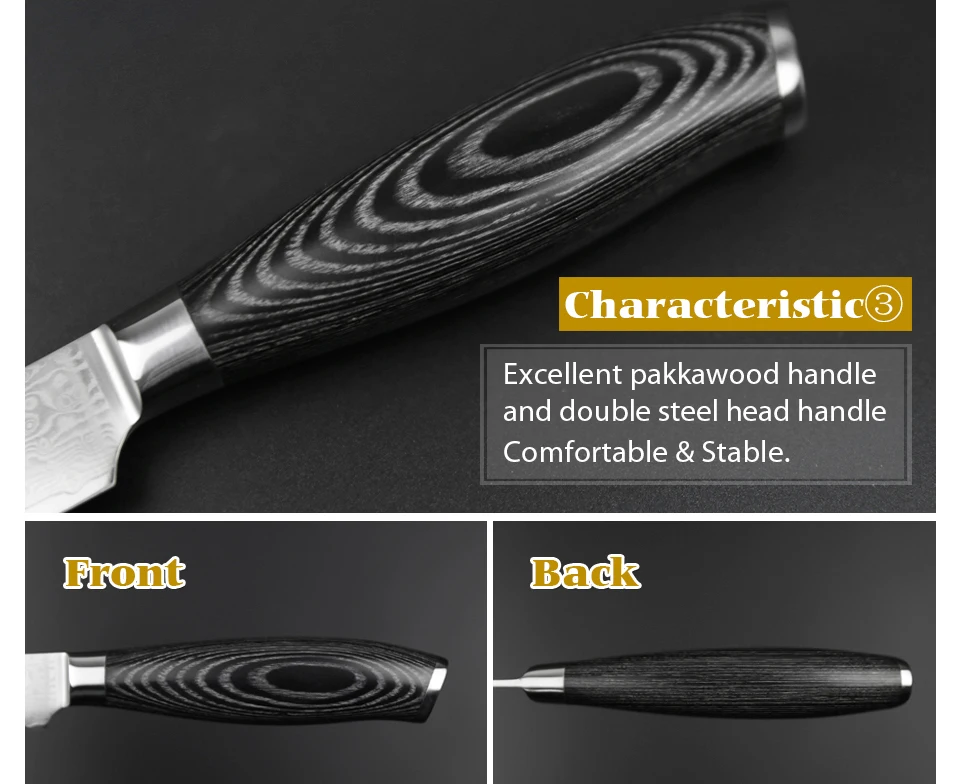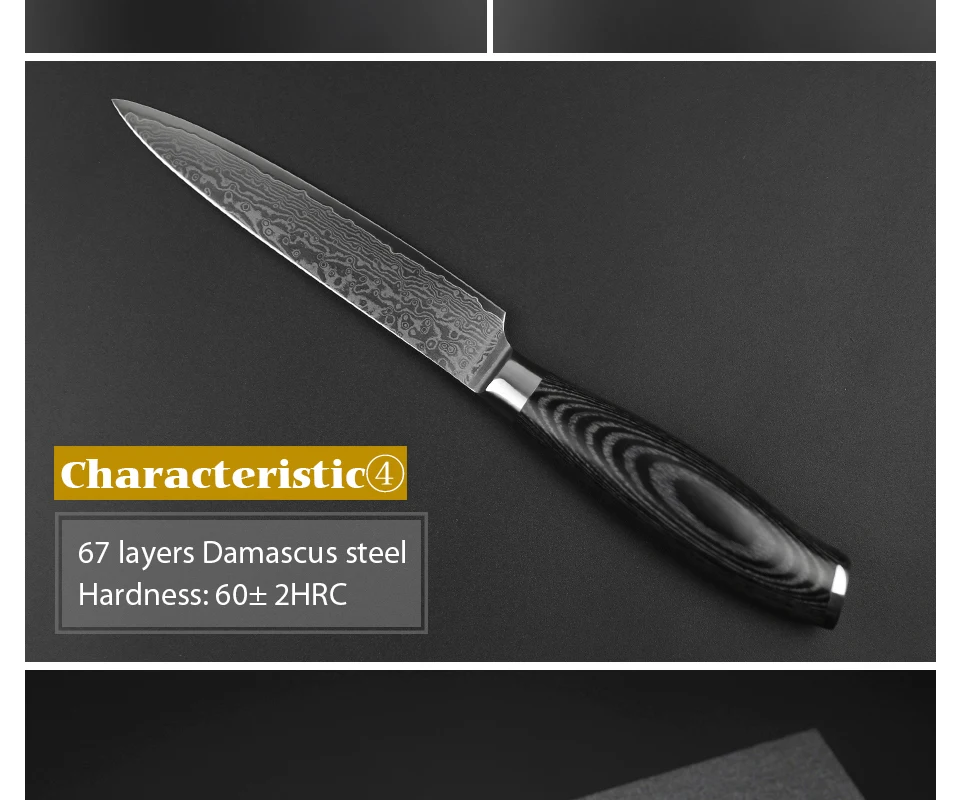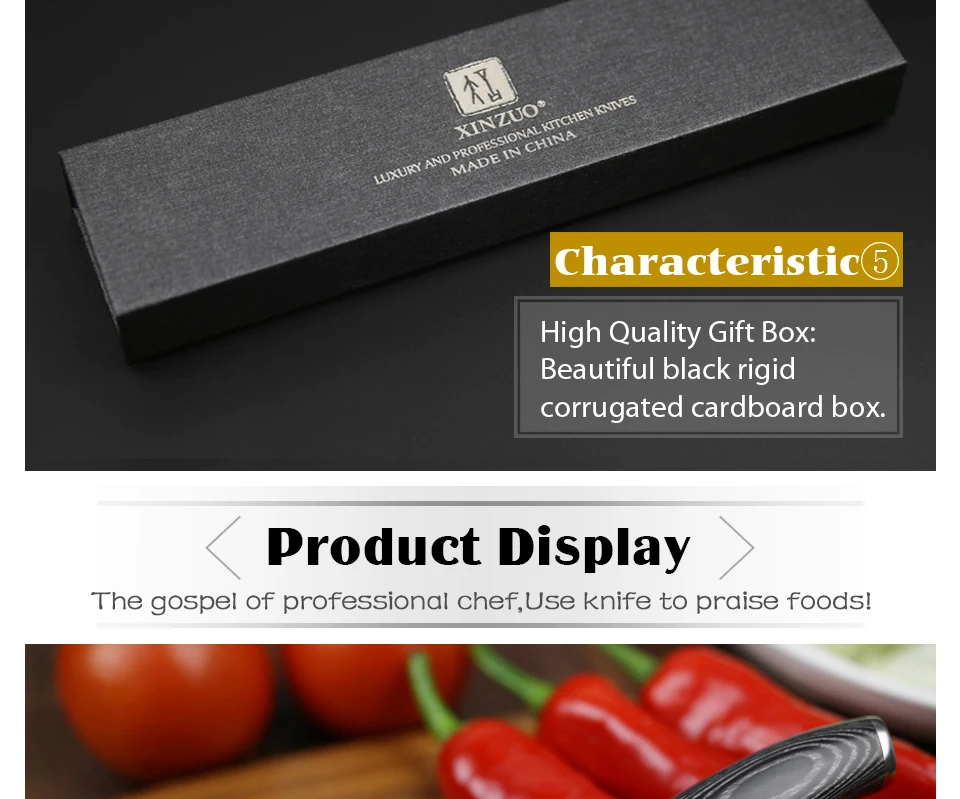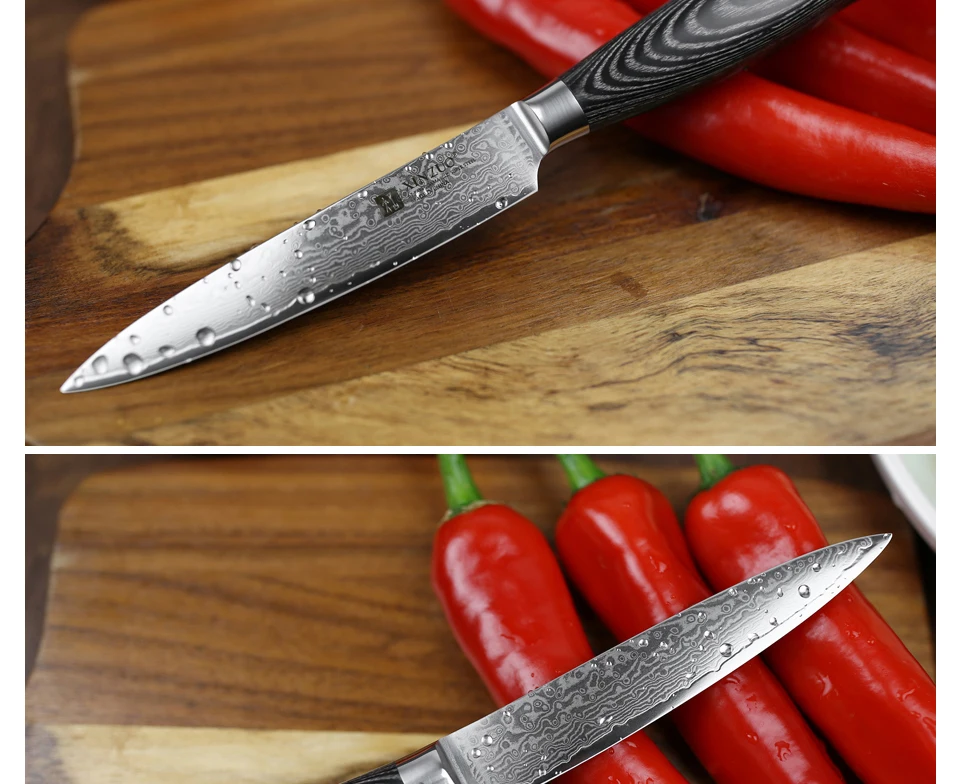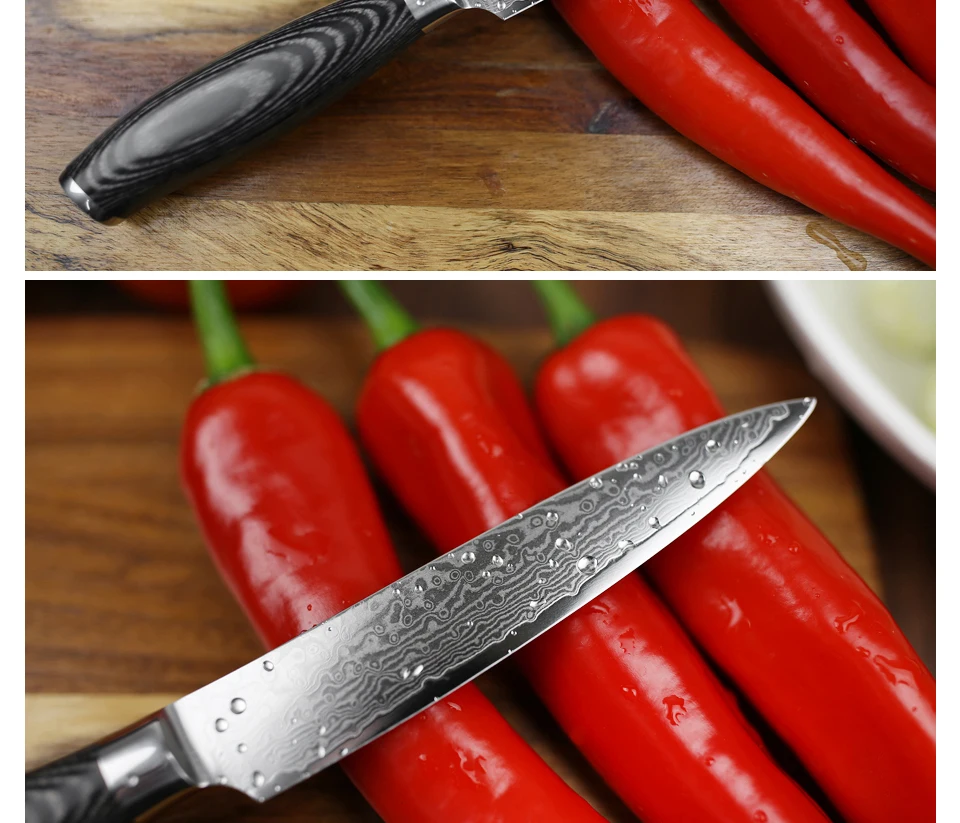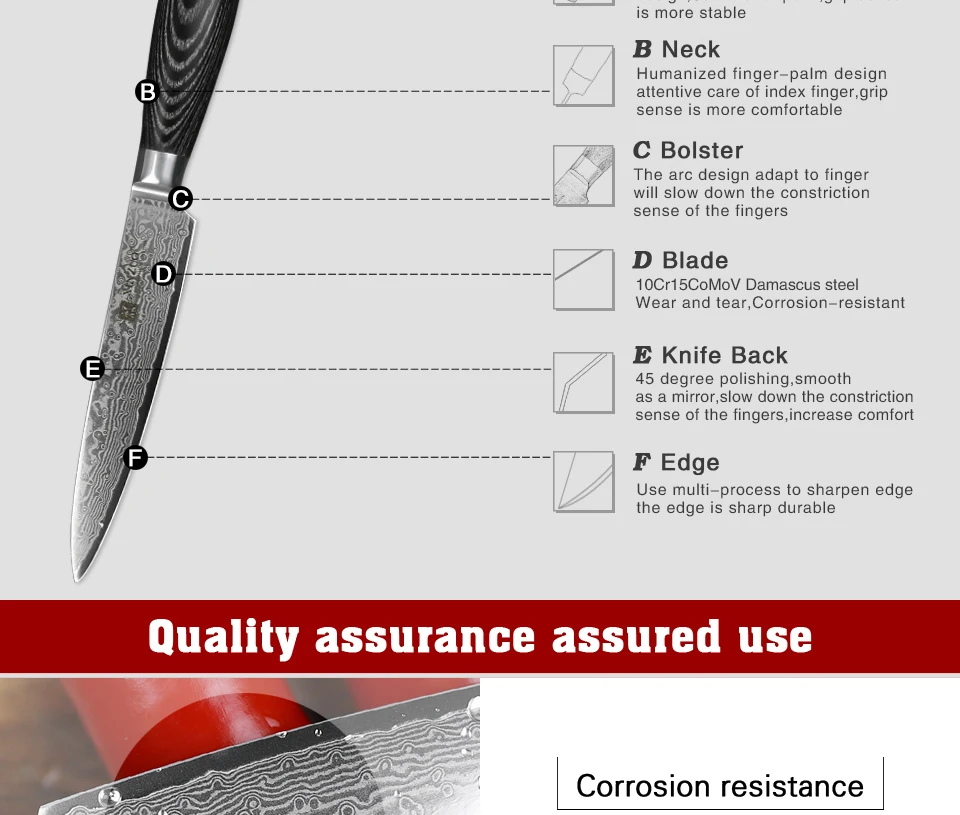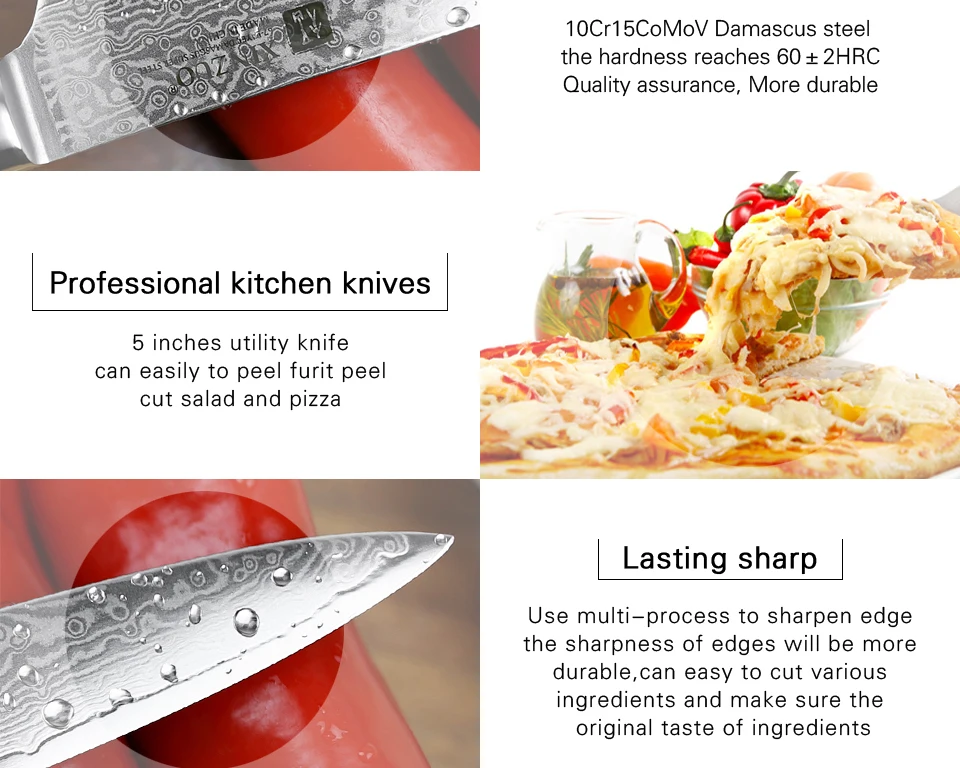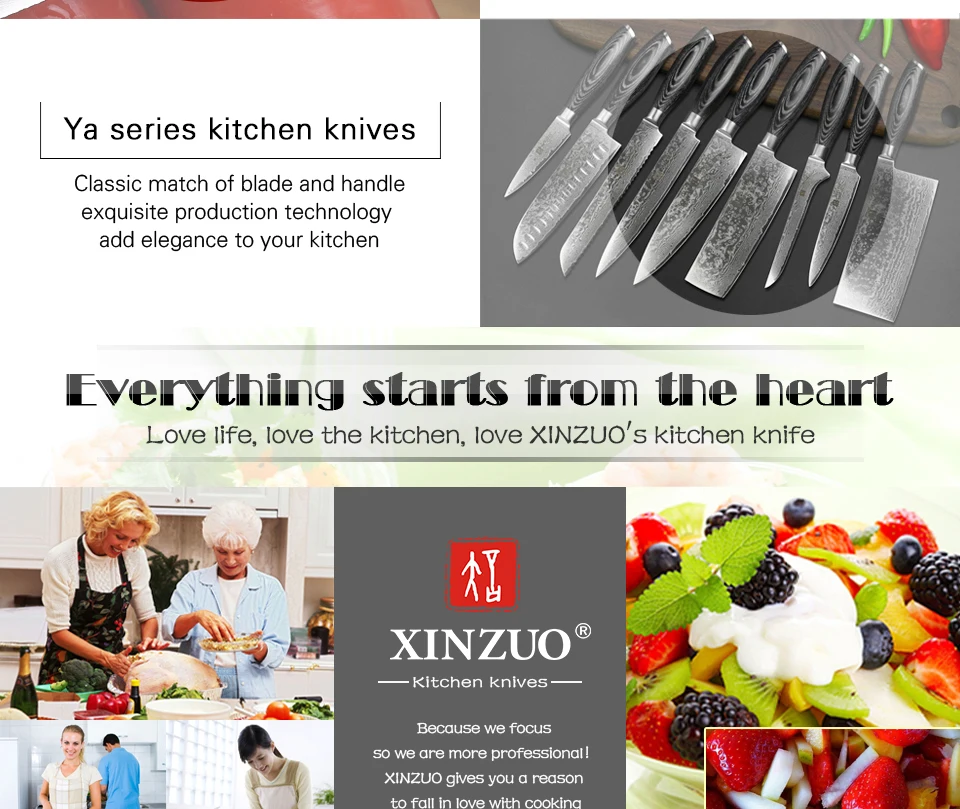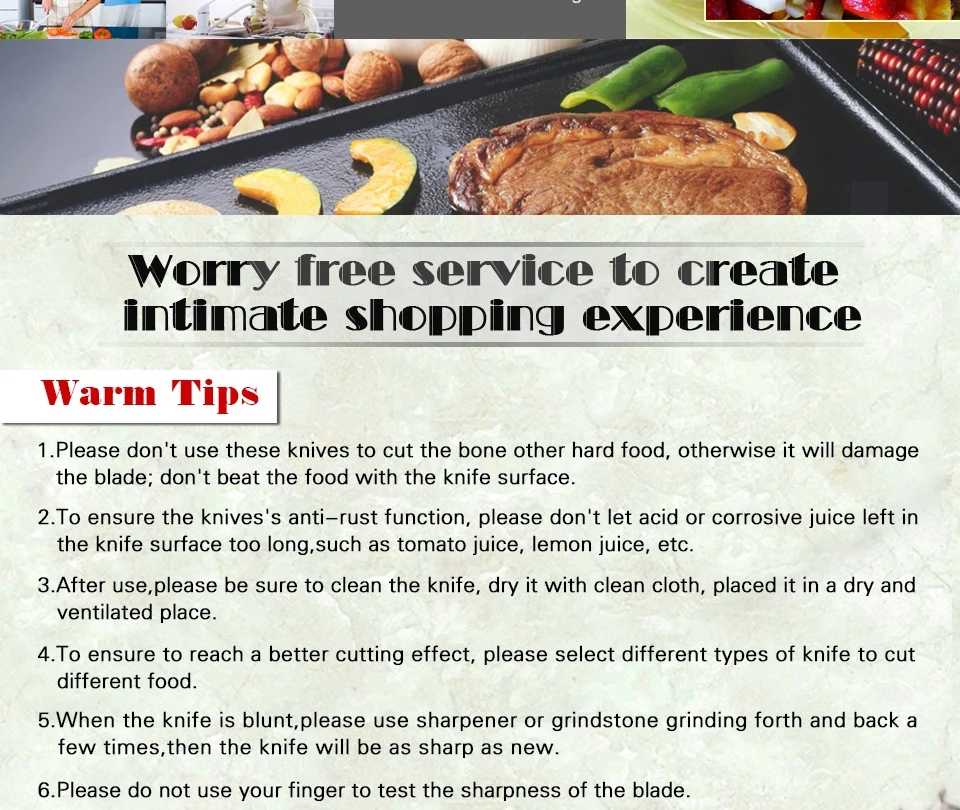 Payment & Security
Your payment information is processed securely. We do not store credit card details nor have access to your credit card information.